Tee Ball Starter Checklists (Coaches & Parents)
At Tanner Tees, our mission is to help players, coaches, and parents grow their love and skill for the sport of baseball and softball. Wherever you are in your journey - coach, hitter, or parent - we're here to provide the tools and guidance you need to succeed.
Tee ball is where the journey starts for most. Parents of first-time players entering into the local tee-ball (t-ball) league always ask "What should I buy for my young tee baller?"
Here's a checklist of what to buy for tee ball, as well as a handy guide for first-time tee ball coaches looking to have everything they need to run a successful practice.
But wait there's more! We'll share some easy wins from our experiences for everyone, including parents, to have a successful tee-ball season.
Tee Ball Checklist for Coaches
Tee Ball is a great way to teach kids the fundamentals of baseball before they advance to more complex games like softball or Little League. However, just because it's the beginning the journey doesn't mean there isn't an abundance of things that need to be considered when coaching a Tee Ball team.
As a first-time tee-ball coach or even one who's coached before, having the right equipment when your players arrive at the field for practice will ensure you get the most out of your time together. Let's cover some basic equipment for tee ball every coach should have on his checklist.
Tanner Home Plate Base - Youth/Short Stem Batting Tee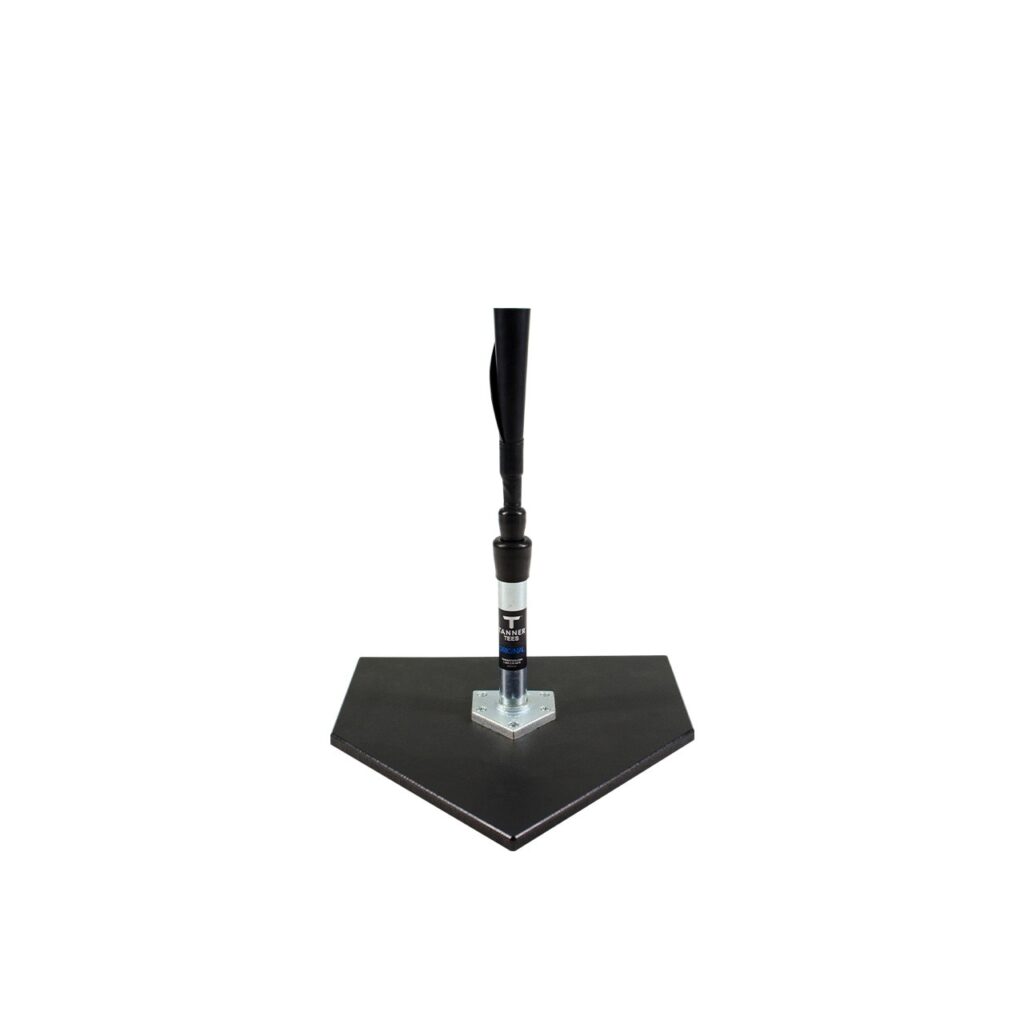 This tee is a great one for young t-ball players to start using as it features a base cut in the shape of Home Plate. The Tanner Home Plate base tee sits right on top of home plate the same for everyone. During the game or practice, batters line up, or fit themselves, to the tee, as opposed to a coach fitting the tee to the batter. There is no guessing in where a coach should place the hitters feet or place the tee in relation to the hitter. If the hitter can reach the ball and his or her feet are pretty close to where they "should" be, they can hit the baseball. To everyone's delight kids will hit the baseball and the game will keep moving.
EDIT: Since writing this article, we have announced the Tanner Jr, youth batting tee - perfect for those just starting their baseball or softball journey.
Additionally, ideally every kid on the team will get 3 or 4 at-bats during a game. A tee like this helps expedite the game and gives the most opportunity for players hit. The size and weight of the larger base on this tee makes it stable - very hard to knock over or move - in the event the metal stem of the Tanner Tee is hit as opposed to the ball - an inevitability!
Tanner Pro - Youth/Short Stem Batting Tee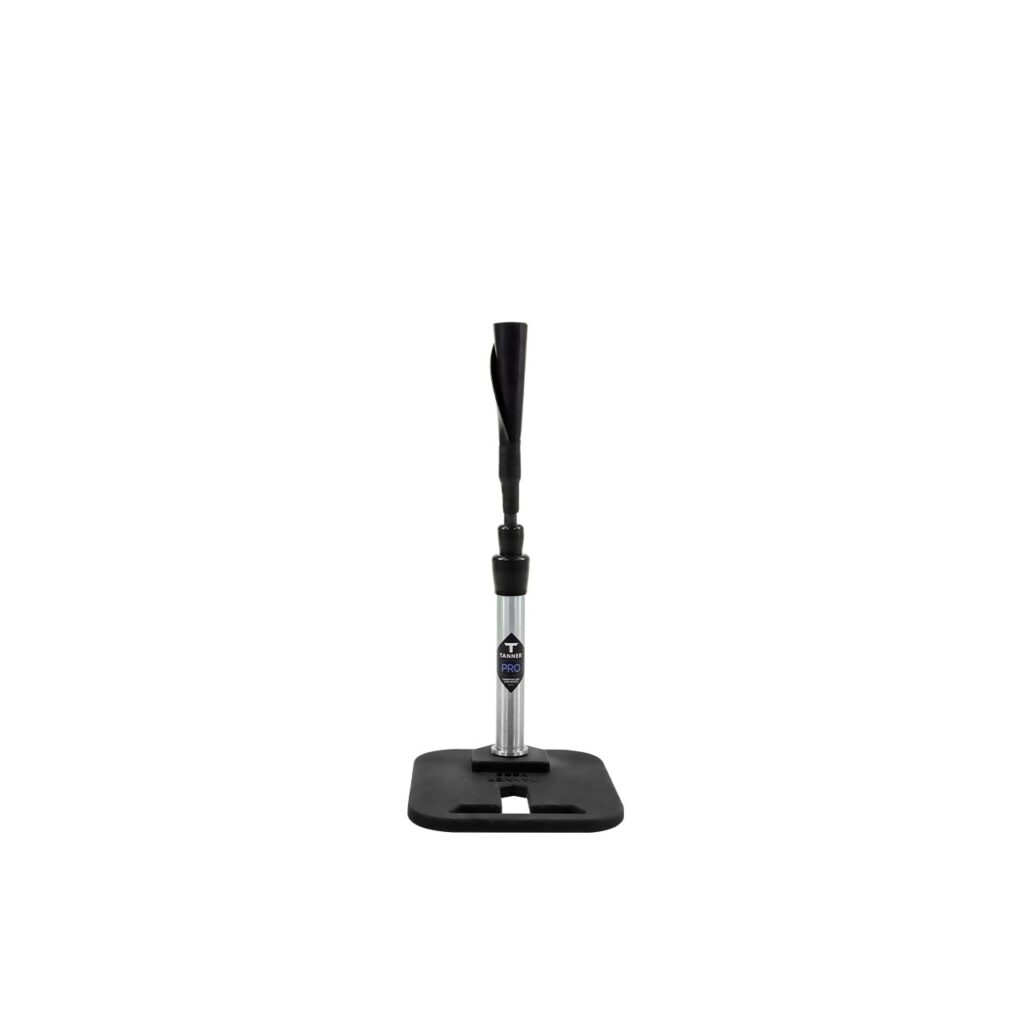 One of the newer hitting tees to join the Tanner Tees lineup, the Tanner Pro is the ideal mix of durability and portability - featuring a weighted base with a thick rubber coating and a "T" cut-out for easy transporting. Stable , weighted, and it can sit on top of home plate. Just remember coaches will have to fit this tee more to the hitter than the traditional base Tanner Tee.
2 Dozen Tanner Baseballs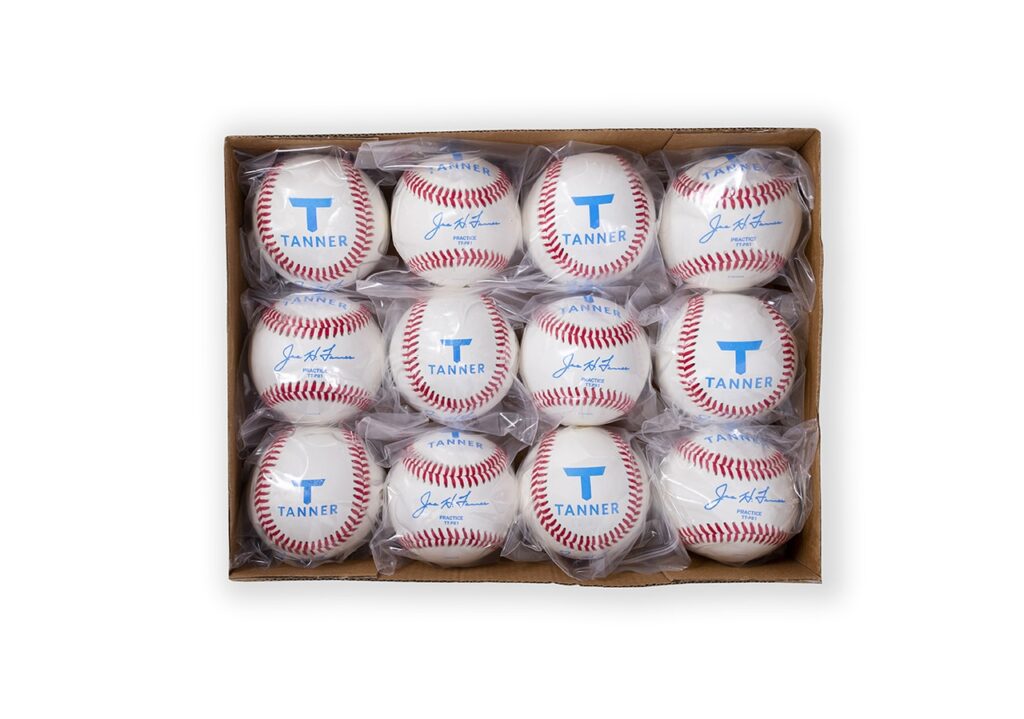 Available on TannerTees.com, we sell one dozen packs of cork-center, dual rubber protected, 20% wool, premium leather baseballs. Our guys say these sound great when they're hit and keep their shape and pop - even after hundreds of practices. Bundle a dozen balls with a batting tee to save too. Shop Baseball Equipment Bundles Here.
2 Dozen Tanner Soft Rubber Training Balls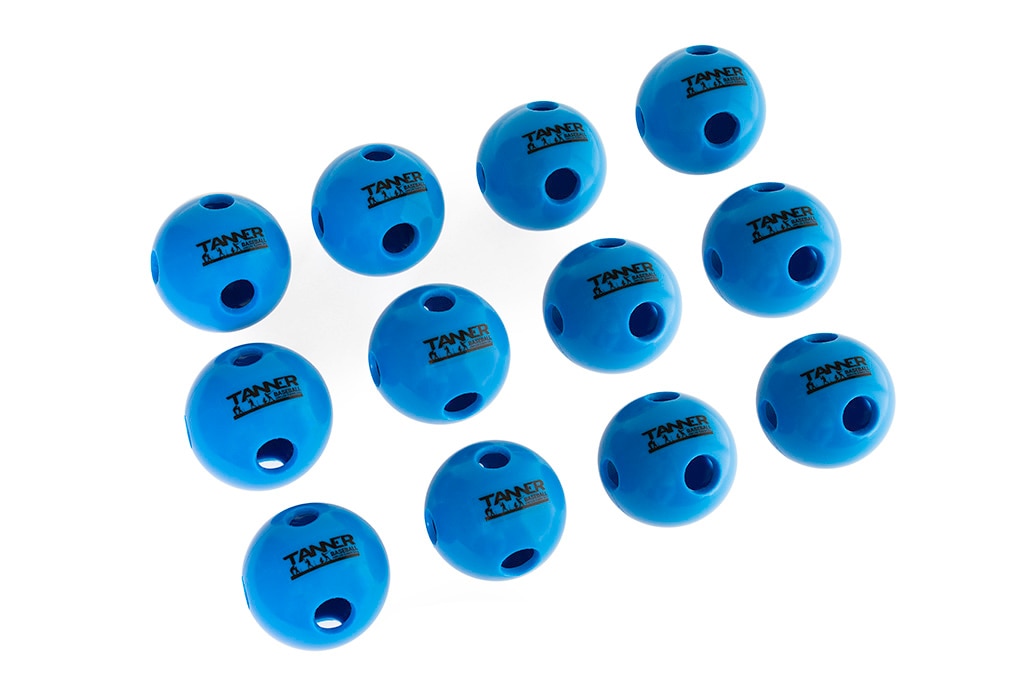 Even though a regulation tee-ball baseball is by design a softer version of a cowhide leather baseball, they can still be intimidating to a young tee baller learning how to catch, throw and hit. If a little one is hit with an errant throw, a glove-hand miss during throw and catch, or some other accident occurs at practice, there could be an injury that we might avoid by practicing with a softer rubber baseball product before moving to a heavier ball. Also, confidence is huge at this age. Players who get tagged early in their young careers could carry that fear with them to coach pitch which is evident in hitters who bail out of the box during coach pitch and/or snatch at the baseball during throw and catch.
3 to 4 5-Gallon Buckets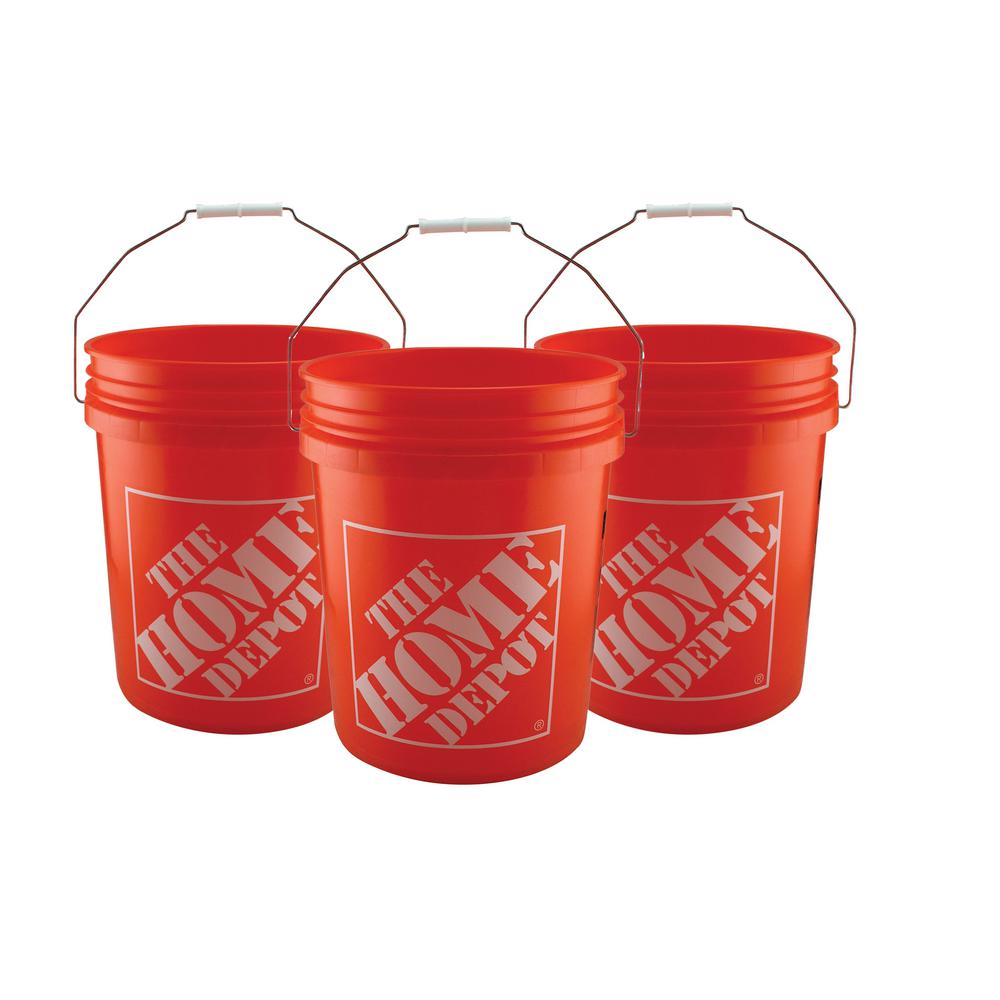 5-gallon buckets are a staple of any ball field. They're are easy to find at your local Lowes or Home Depot, and if you can deal with them not having a lid - they are just $3.50 each - as opposed to ones with a lid to sit on that can be as much as $30.
Tanner Hitting Deck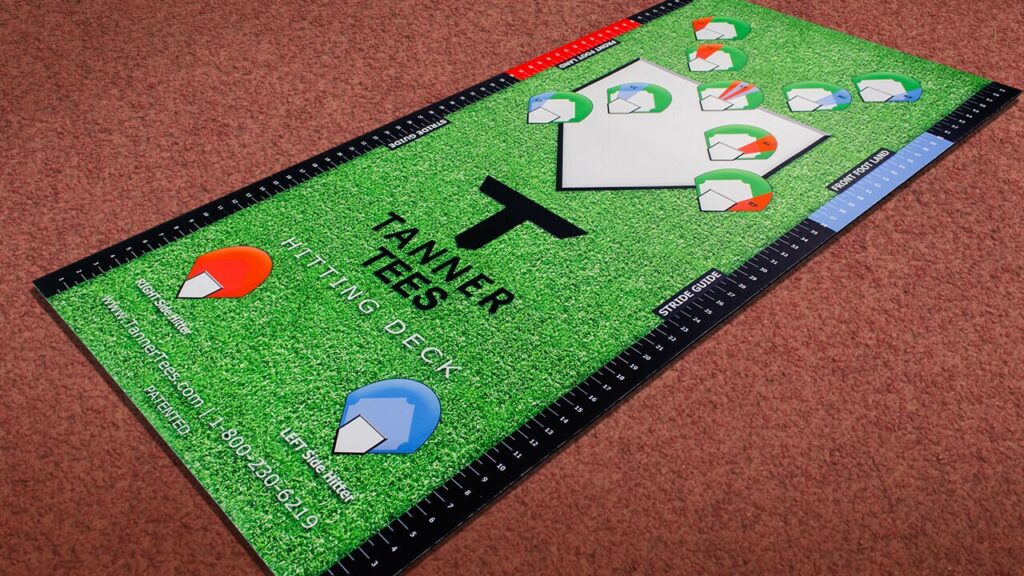 The Tanner Hitting Deck ensures hitters reproduce the same stance on every repetition regardless of pitch location. The suggested points of contact teach hitters that the bat path, contact point, and where on the diamond the baseball or softball should travel after contact will change based on the pitch, but their stance does not.
Coaches can deploy the Hitting Deck as a force multiplier. Pop up a net, put some balls in a three dollar and fifty cent bucket, and place the tee on each of the contact points. Then each hitter take 5 reps at each contact point for total of 15 reps. Any parent can run a tee hitting station that is reliably teaching goods habits.
Throw Down Home Plate & Field Bases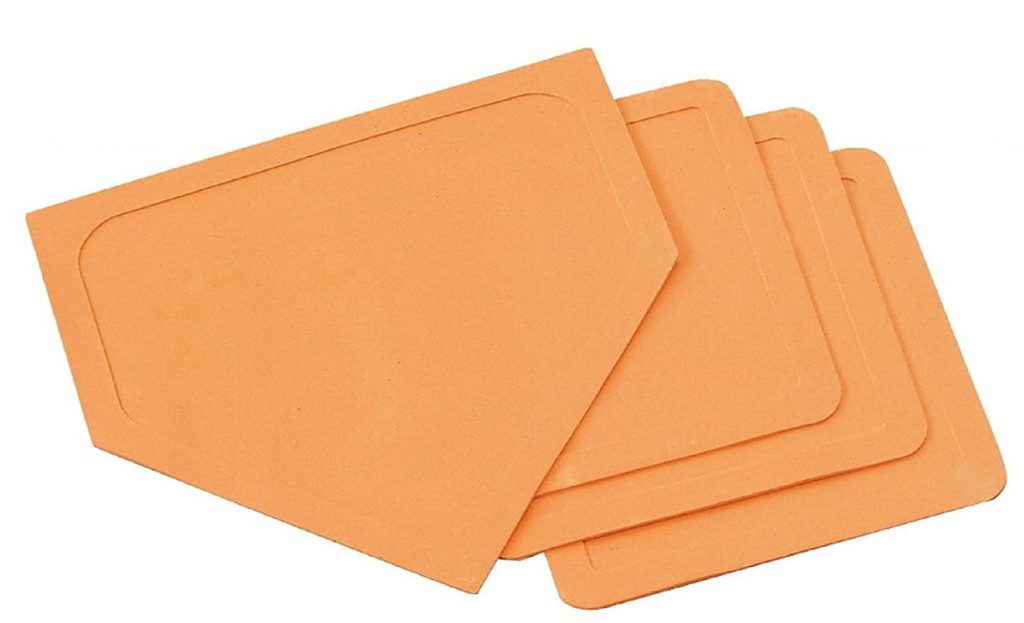 Throw down home plates & portable field bases are for establishing mock-up baseball diamonds in a grassy area where you may not have a real baseball diamond for practice such as a church, school, or local park. In quick time, you'll see that practicing on a diamond with in-ground "real" bases and even clay is a luxury. Most practices occur wherever they can occur. Having some plates to define your space is a must to organize practice.
Check on Shared Equipment from the League
Before you invest in all of the above-mentioned equipment yourself, be sure to check with the league on team-issued baseball equipment/materials or access to the shared equipment like tee-ball bats, batting helmets, and catchers gear. As the volunteer coach, expect you may have both sweat equity and even some dollars invested into the team, but your affiliated league is going to do its best to support you too.
Pro-Tips for First-Time Coaches
Be sure to communicate with your team parents regularly, get a group text going - combined with an email chain, sharing your season schedule as early as possible.
Explain when and where specifically practice will be, how and where to park, what equipment players need to bring, what items are provided, and what is the bad weather plan. Overcommunicate and don't overlook any details. Can they drop their child/children off and leave, or do they need to to stay for the duration of the practice? What's the best ways to reach you - text, email, voice, FB, Instagram, team web page? What are the league and/or team policies relating to playing time?
Good communication up front will save you time and make you look like a rock star, ensuring that both the players and parents feel like they are getting the most out of the tee-ball experience.
Tee Ball Checklist for Parents
In the most basic of terms, tee-ballers really only need a few items to get started:
A glove that fits well for their hand size (no need for an expensive glove they will quickly outgrow)
Comfortable sneakers and thick baseball socks (baseball cleats aren't an absolute must yet but are certainly better than flats)
Baseball pants or sweat pants (to save scraped knees)
A water bottle or jug
Your young tee baller will of course benefit from any of the team equipment listed above for the coach/league so no need to worry about buying too much unless you'd like to work with your child outside of their regular practices.
Tee-Ball Parents: What to Expect
Parents should be prepared for 2 to 3 practices a week for about an hour. Games will be long and slow so be prepared to see little Johnny in the action sporadically. There is still joy in the game! It goes without saying that when he or she hits the ball and makes contact for the first time, that exciting sprint to first base will be a great memory for them, and you as well.
Be Present
If your coach is communicating, pay attention. Help the man or woman out! He or she is doing the best job they can and most likely a volunteer! Don't breeze through emails, and be sure to ask questions. If you have some time to assist in wrangling the cattle at practice, ask the coach if he or she needs any extra hands or eyes. If you have equipment in the garage that isn't getting used, ask if it has any value at practice.
Relax & HAVE FUN, It's Just a Game
Remember, the goal at this stage is to have fun, learn the game, and discover how to work together with a group of peers to achieve a common goal. Call it the building blocks of healthy competition. It's not about the W right now.
There are a lot of challenging skills in baseball. Tee ballers won't do much perfectly right, and that's ok. If your child is picking flowers in the outfield, or not paying attention, or throws awkwardly, or can't catch, or runs to third base from home, it's ok. It really is. The more they enjoy these first seasons of play, the more they will want to grow and continue to play as they get older into coach pitch and then into kid pitch.
We Are Here to Help!
The staff at Tanner Tees is always here to answer any questions you might have. Give us a call (800-230-6219) or visit our Facebook and Instagram pages to connect with other members of our community!